A WRITHING MASS OF DYING MARKERS AND CREEPY LITTLE VERMIN FINGIES WANTS TO SHOW YOU SOMETHING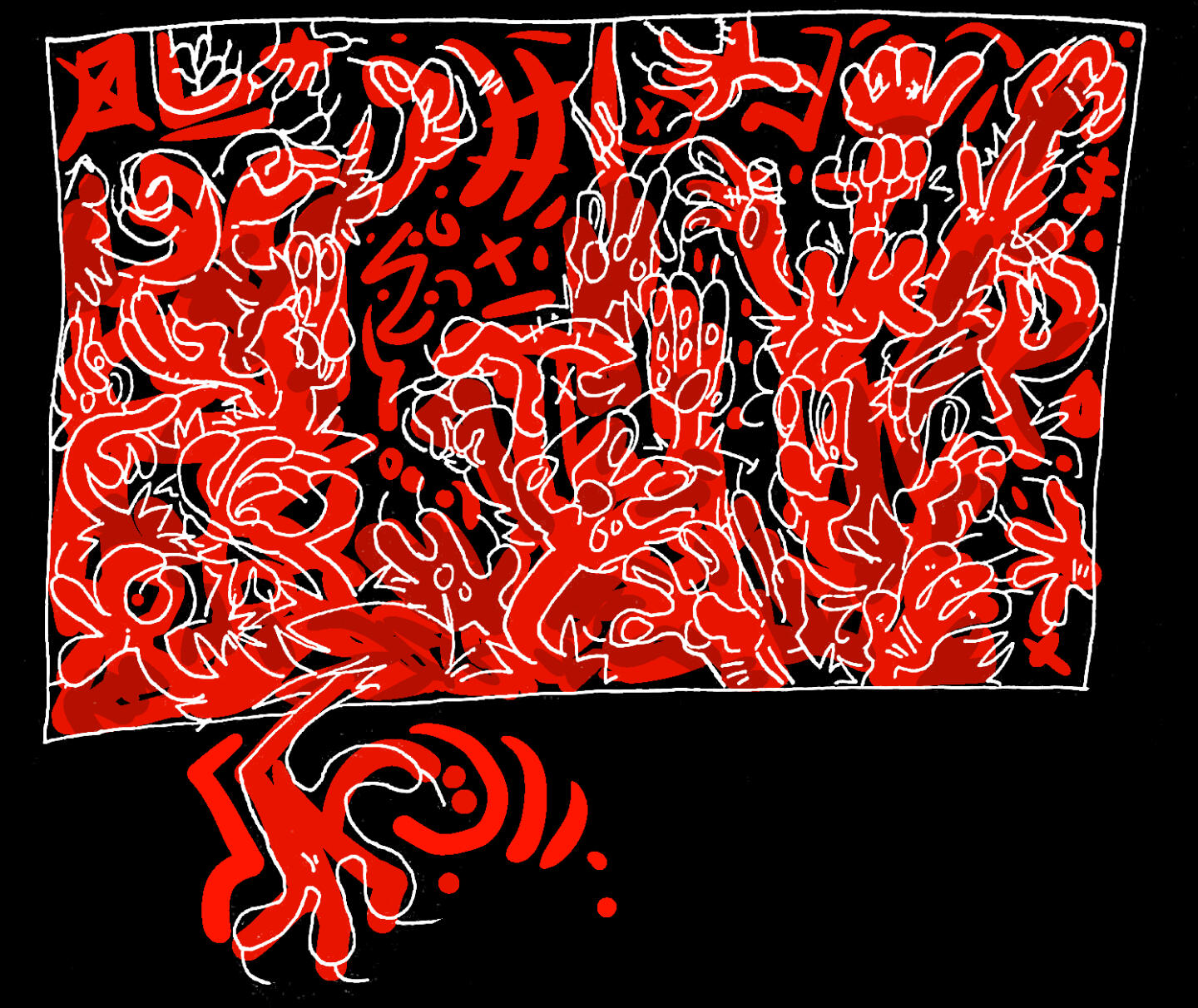 Zine Bibliography
Below is a bunch of zines I've made. Some are discontinued (-), but many are still in print (+) and can be picked up at my zine shop. More will be available to read online soon, too!
-last edit 7/29/22-
2022
+ Hyperbolic Trajectories
A collaboration about deep space. Read here!+ What the Hell is Going On With DVORAK?
A zine about an alternative keyboard layout.
2020-2021
2019
+ Bright, Blue-Faced World
A meditative collage about grief and cats.
2018
- Beer and Chocolate Milk
a comic about a rat king's leader trying to locate its own tail in the tangle- Soup Would Never Do This To Me
a comic about a food blogger picking internet fights with himself- Going Gayly Forward
a comic about a courrier trying to outbike hir intrusive thoughts- Ten
A comic about making it to your twenties
2017
+ both/neither
a collage zine about a cute little dog who got cooked to death in space (reprint someday)- Fond
A multimedia collaborative cookbook.- Donut Hole
A single-page informative zine about hypnotherapy+ Caiman
A series of comics about closure.